Bearing 6202 2RS. Analogs 180202 according to GOST, 6202rs, 6202 ee, 6202 ddu, 6202 closed
Bearing 6202 2rs - ball single-row closed, perceives radial loads and to a very small extent axial ones. Rubber seals provide reliable protection of the internal cavity from ingress of fine dust, moisture and water, preventing lubricant from leaking during operation. Additional lubrication during operation is not recommended - violation of the factory tightness of the bearing adversely affects its performance and significantly reduces the overall service life. In the GOST system, the analogue of this bearing is 180202.

Depending on the manufacturer, labeling may vary. Low-cost firms are referred to as 6202-2RS (for example, СХ Poland and FBJ Japan), more expensive manufacturers have their own designations: 6202 EE (SNR France), 6202 DDU (PPL Poland and NSK Japan), 6202 C 2HRS (FAG Germany). Full marking is applied to the box, partial - to the protective cover and / or on the ends of the inner / outer ring.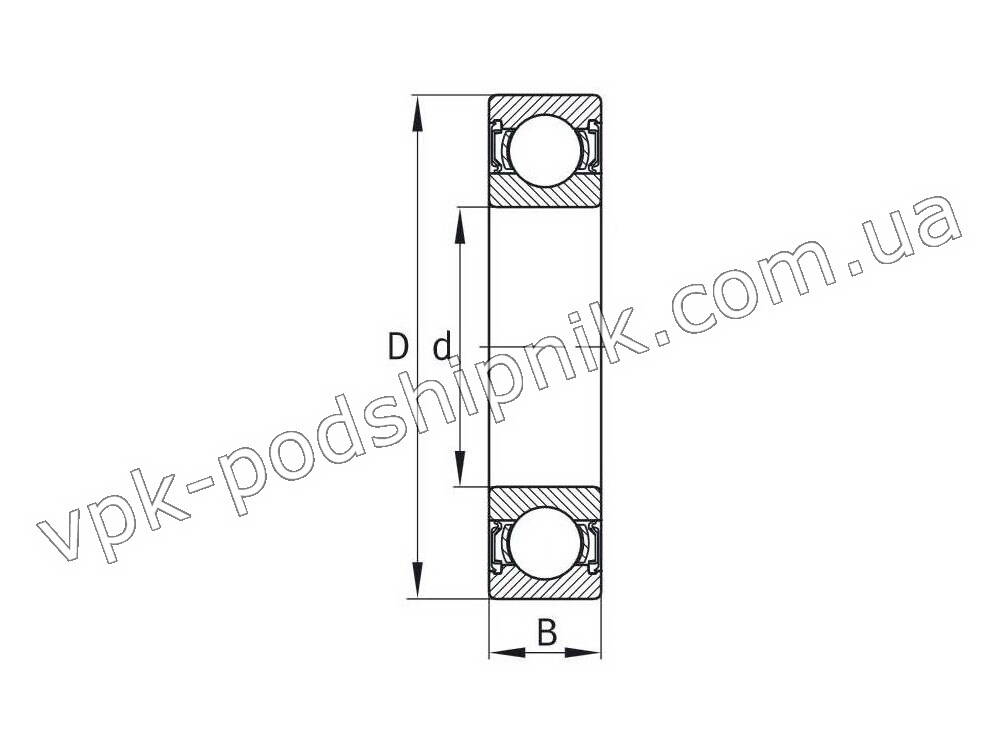 Main characteristics and dimensions:
Internal diameter d - 15 mm;
Outer diameter D - 35 mm;
Height B - 11 mm;
Mass m - 0.046 kg;
The limiting frequency of rotation npl - 13000 rpm;
Loading capacity dynamic With - 7,8 kN;
Static load capacity - 3.8 kN.

It is widely used in the generators of cars Toyota, Nissan Urvan 1997-2001 years of release, Nissan Atlas (Condor) 1982-1992 onwards, VAZ 2110 ... 2115. Element of electrical equipment and engines of heavy trucks BelAZ, MAZ, KrAZ and a number of tractors (YuMZ, MTZ). Also installed on imported agricultural machinery: JOHN DEERE tractors (1140, 1750, 1850 and 1850N, 2040 and 2040S, 2450, 3040, 3350, 840), DEUTZ FAHR tractors (3006, 2807, 360) and JOHN DEERE combines (940, 1166, 1550).

Cross Codes: 048324514 MAZDA, 23120B9810 NISSAN, 9009910147 TOYOTA, AS62022RS FEBEST, FE6524523 MAZDA, S930P80770 MITSUBISHI, 1900900303 BOSCH, 10451619 DELCO REMY, 9491003730 DENSO, 1046262027 MOTOROLA, 10495414 PRESTOLITE ELECTRIC, 593564 VALEO.

The following design options for the bearing are possible, in parentheses are indicated analogs according to GOST:
All articles
Last articles