Ball bearings with inch sizes
A convenient metric system is not used in all countries of the world. Of such non-metric systems, there is an inch measure, where 1 inch (international-inch) is equal to 25.4 mm. To date, we are increasingly bearing bearings with inch sizes. This is because, in the age of globalization, technology comes into the open spaces of our country that uses parts with non-metric dimensions. Inch bearings may be needed for orbitrek, baby strollers, harrows. For example, John Deer farm equipment is manufactured by an American company, and therefore there may be needed bearings with dimensions that do not belong to the metric system.
On our site optimized search for inch bearings. For example, if you need to find bearing R8. The inner diameter of this bearing is equal to 12.7 mm on the caliper, then in the search you need to enter the nearest integer values, namely 12 and 13 mm. After that click the Search button.



Next you will open a catalog with all the bearings, the inner diameter of which will belong to the range of the specified values.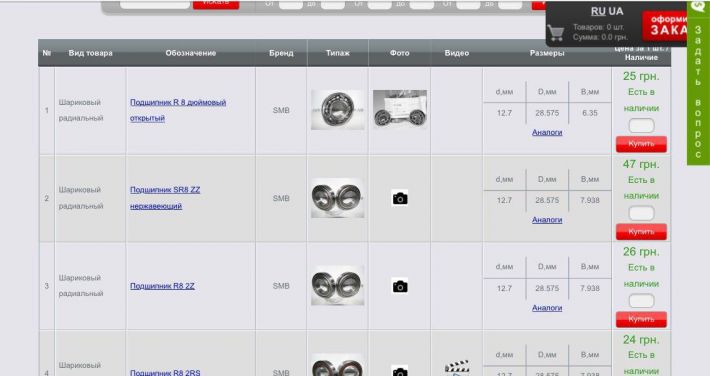 In view of the wide selection of inch bearings on the MIC Bearing website, you should pay attention to their designations.

Designations indicate the type:

R8 - open bearing;
R8 ZZ - bearing closed iron lids;
R8 2RS - bearing sealed with rubber seals.
All articles
Last articles