Insert bearings GE ..- KRR-B
GE ..- KRR-B radial plug-in (fixed) ball bearings (Fig. 1) are single-row, ready-to-install blocks containing a solid outer ring, an inner ring extended on both sides, a separator made of plastic or sheet steel and R-type seals.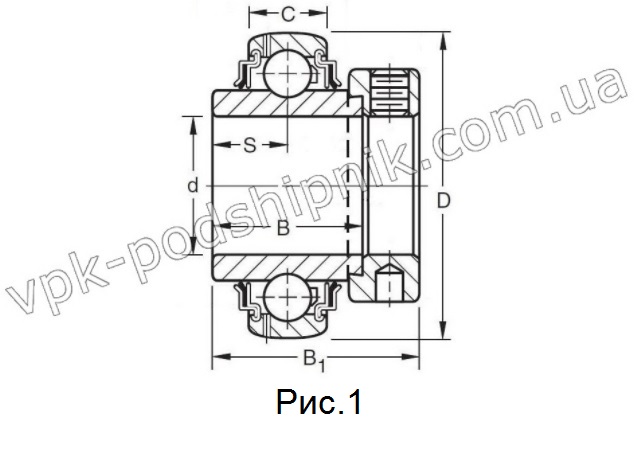 Seal type R (Fig. 2) is the best protection against mechanical pollution and consists of two galvanized steel steel washers pushed outward and inclined downwards with an intermediate part made of synthetic rubber NBR and a radially preloaded seal lip. The special outwardly extended seal design increases the internal bearing space for lubrication.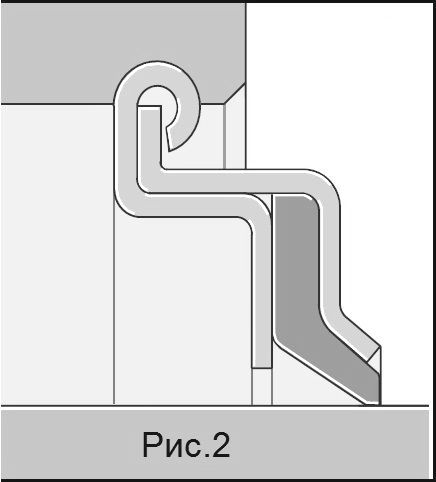 Bearings with an inner ring extended on both sides are subjected to a smaller distortion of the inner ring and, therefore, rotate more smoothly. The outer ring with a spherical surface, in combination with the case of a matched design, can compensate for the displacements and the shaft of the shaft.
These bearings can be relubricated. For this purpose, they have two holes for lubrication in the same plane of the outer ring and are shifted relative to each other by 180 °.
The inner rings of bearings with an inner diameter up to d = 60 mm, as well as the fixing eccentric rings are generally coated Corrotect® thus protected against fretting corrosion.
VPK Podshipnik offers a wide range of this type of bearings: GE 20 KRR-B, GE 25 KRR B, GE 30 KRR B, GE 35 KRR B, GE 40 KRR B, GE 45 KRR B, GE 50 KRR B, GE 55 KRR B, GE 60 KRR B, GE 65 214 KRR B other.
All articles
Last articles